Windows 11 Insider Preview Build 22000.65 (DEV Channel)
Zloy Оценка
296
Wed, 03 Aug 22 16:46:47
Good evening friends!Microsoft released the second preliminary assembly of Windows 11 under the number 22000.65 (KB5004745) for participants in the Windows Insider program using the DEV channel.
It is important to note that the finalization of the system will continue in the coming months, so now you can try many, but by no means all new functions that were presented during the announcement of Windows 11.In particular, the "chat" based on Microsoft Teams and the possibility of launching Android applications is not available.
Also, do not forget to get acquainted with minimal system requirements for Windows 11.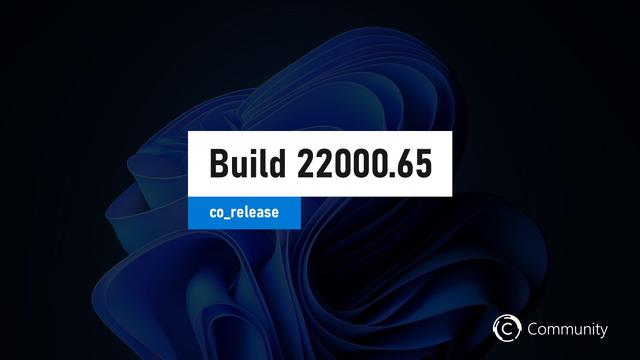 Full assembly number: 22000.65.Co_release_svc_im.210703-0754.
We remind you that assemblies that may contain rather unpleasant errors are available on the DEV channel.If you need great stability, we recommend going to the Release Preview channel.
Changes and improvements
Corrections
Параметры:Проводник:Поиск:Виджеты:Другое:
Famous problems
Панель задач:Параметры:Проводник:Поиск:Виджеты:Магазин:Безопасность Windows:
We wish you a successful update!