How to install the release version of macOS Big Sur if you have a beta
Zloy Оценка
332
Tue, 04 Jan 22 16:04:53
AppleInsider.rumacOS topicsAlexander Bogdanov 10/811/2020
If you're a macOS Big Sur beta user and want to install a soon-to-be-released public build of macOS on top of your previously installed beta, you can easily do so in just a few steps. In most cases, the public build is exactly the same as the latest beta, so you'll just get a software update on release day. However, few people want to participate in the macOS beta testing program after the release of the new system. What to do in this case?
Tired of bet? Prepare for the release of macOS Big Sur
Tip: For security reasons, always back up your data before attempting to update macOS.
How to opt out of macOS beta testing
If you've been using a beta version of macOS, you'll be able to upgrade to the release version as you normally would with a software update. However, you will still receive beta versions, which tend to be slightly ahead of the public ones. In this case, you need to exit the macOS Beta Program.
Open System Preferences and select the Software Update icon. Click the "Learn More..." button below "This Mac is enrolled in the Apple Beta Testing Program."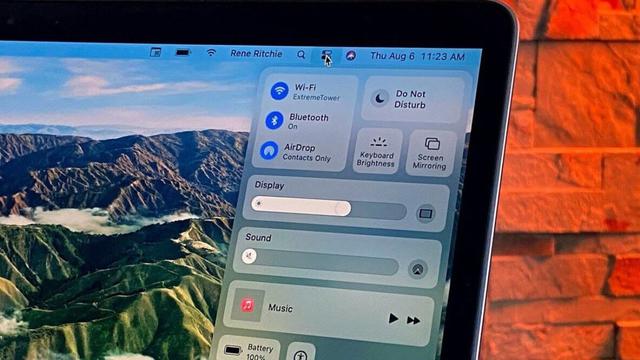 Click "Details"
A dialog box will appear asking you to restore the default update settings. Select "Restore Defaults" and public betas will no longer download to your Mac.
Restore settings and you will no longer receive betas
When the next official version of macOS is released, you can install it from Software Update in System Preferences. It's worth it, just look at how many innovations it has.
Note that if you install macOS Golden Master, or GM as it's called, which Apple releases just before the operating system's public launch, you won't see any updates on release day, as the GM build is usually the same build.
How to install a public build of macOS on top of the beta
Once you have opted out of the beta testing program, all you have to do is download and install the new version of macOS.
Open System Preferences. Select Software Update. Your Mac will check for software updates. Click Update Now.
If you see the message "Your Mac is running the latest version", don't worry. It simply means that the beta and public builds are the same. Once you opt out of the beta testing program, you will receive updates just like everyone else.
What if the macOS beta is newer than the public build?
Sometimes Apple releases a beta update, which is the next version after the public one. If you want to stop participating in testing, simply opt out and the next time Apple updates a public build of that version, you will receive updates. In any case, before doing anything, make sure you have a backup. You may need an external hard drive for your Mac if you've never backed up before.
macOS Big SurUpdating iOS and Apple DevicesApple Tips