In the Mega Khimki, an updated M. Video store opened in a unique format
Zloy Оценка
115
Mon, 12 Sep 22 11:57:29
In the spring of this year, a large -scale update of the hypermarket m was completed.Video in Mega Khimki.Now in a unique store with modern trading equipment you can test even more products, visit a beauty salon and learn how to control the complex equipment over a cup of coffee.
Mega Khimki, along with key partners, continues the transformation into a fascinating space for meetings, rest and leisure.Now you can supplement the impressions of visiting the shopping center and purchase equipment and electronics in the updated store m.Video, which has become an advanced platform to obtain emotions.In it, their points of attraction appeared for gamers, coffee machines, cooks, geeks, children and other guests.
New two -story hypermarket m.Video with an area of 4,113.4 square meters.m opened in Mega Khimki May 21.The store became the flagship site of the network in terms of creating a new purchasing experience.
The store's space combines many active zones where you can see how this or that product works, or try it yourself in the case.On the site "M.Coffee shops "should go in order to taste coffee from different manufacturers and choose the perfect coffee machine, in the space for gamers you can test consoles and solutions from Intel, Nintendo, Sony PS, Microsoft Xbox or VR shuttle HTC COSMOS, and on the territory of the Smart Home make sure that you make sure smartlight, curtains, speakers and other home gadgets make life easier and more pleasant.
In the new culinary studio and beauty salon, regular master classes are now taking place.Also, Kenwood and Bork are working for fans of cooking.In the "Gadget Bar" experts m.Video is taught to work with different products.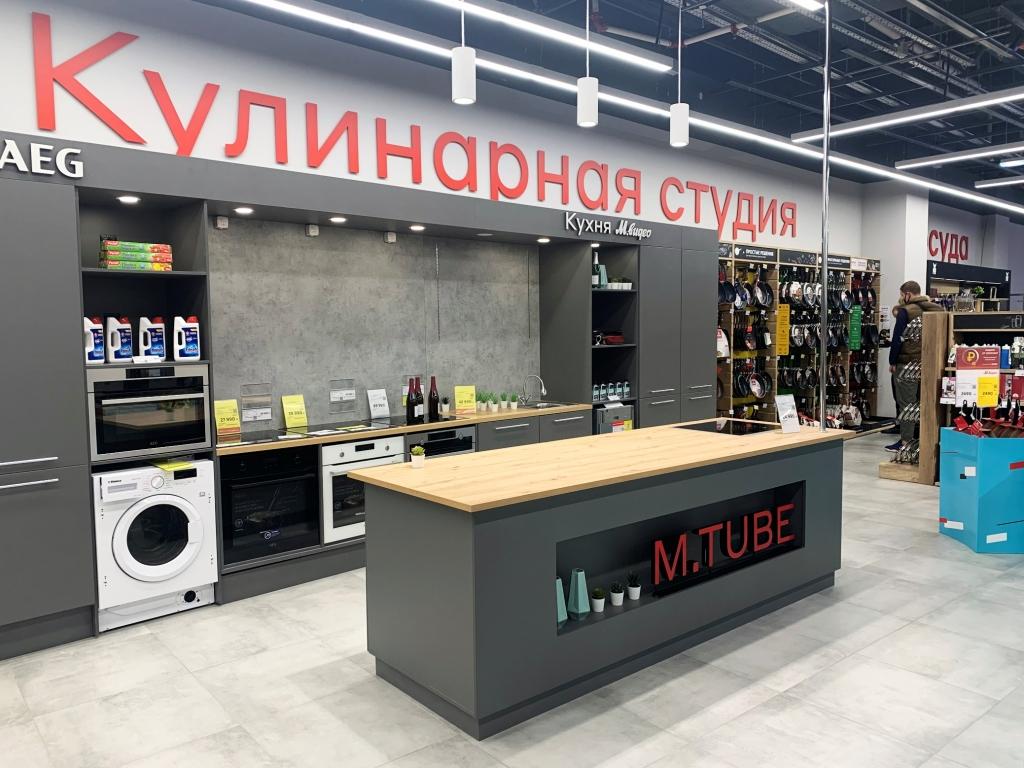 The space has become more comfortable for B2B customers-they have a separate zone, and a cartoon theater was organized for small guests.
In the new hypermarket m.Video paid great attention to the environmental efficiency of space.All POSMs are transferred to digital format, and by minimizing paper materials, the store plans to reduce the amount of waste and will be able to implement the One Retail concept-a seamless space where access to personal discounts and additional information about the product occurs through QR-Posm and QR-Posm on the smartphone screen.